Book a collection
If you can't get to us then don't worry. For a small fee we will collect and deliver your faulty computer, faulty iphone or faulty console.
We collect every day from Monday to Friday.
Call us now on 02380 003210 to talk to one of our engineers. We can do a quick diagnosis over the phone and then arrange to collect your faulty device.
We collect from the highlighted area on the map below.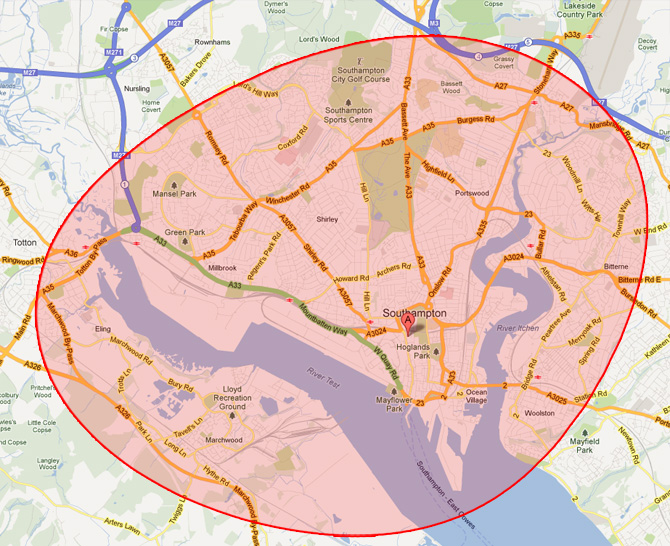 If you are looking for a company that offers computer repairs and a collection service then look no further.
Rocket Repairs is Southampton's leading computer repair company.
We have four highly trained engineers ready to repair your device. We are always available to answer the telephone during working hours so call now to arrange your collection.